Skinny Homes LOVE or HATE?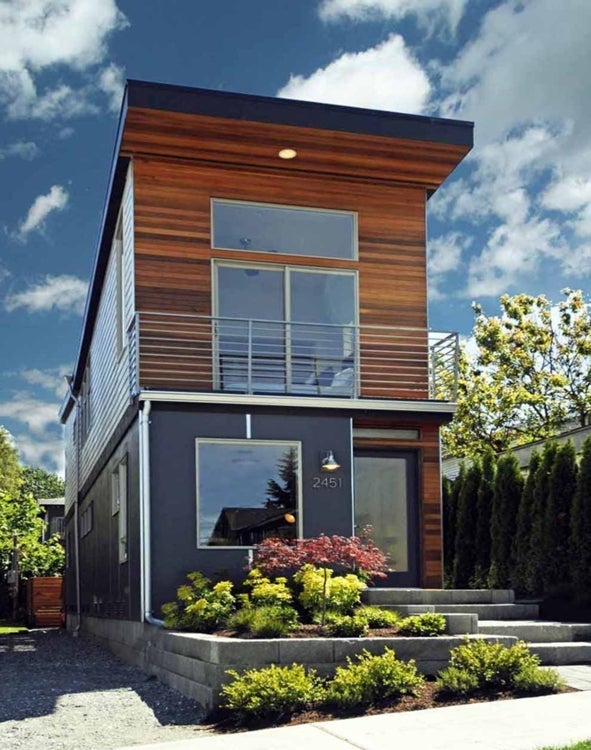 SKINNY HOMES LOVE OR HATE? 
Written by Natasha Parks 
As I take a drive around these upper end mature neighbourhoods in Edmonton, I cannot help but feel a sense of character, history and charm. 
Now that you can divide a 50 ft lot and build two skinny homes, some homeowners in these communities feel that the asthetics of these homes take away from the character and prestige of the neighbourhood while also causing some concern for future parking and the list goes on. Each community having their own individual issues. 
While on the other side of this story it could give a growing family the opportunity to buy a home in the $400,000 to $650,000+ price point in a neighbourhood that they probably could not afford if they wanted to build a new home as some homes in these mature communities can run in the higher end price point. Other added benefits include excellent access to schools and other services close to the neighbourhood. 
As I sit and look at the new skinny homes in this particular community the outside aesthetics are quite beautiful and just down the road a larger traditional infill home being built balances out the indifference of the neighbourhood. I see an older bungalow that has graciously lived out its life and will soon need to be knocked down; its fate yet to be foreseen. 
The skinny homes represent change and change is never easy but I think these homes will help grow the mature neighbourhoods in Edmonton; while also making them more diverse. I do agree that the construction of these homes need to be done so with the community in mind but not every lot in these communities will be tear downs for skinny homes the lot sizes simply do not allocate that. 
Real Estate is a very transient business industry, nothing structural can last forever and that is just time working its magic. We can sign a contract to buy the biggest investment of our lives and the sense of home ownership is second to none but we cannot sign a contract on change; change is inevitable in every facet of life. 
Categories
Archives

Subscribe To This Blog