Builders Architectural Requirements and Why?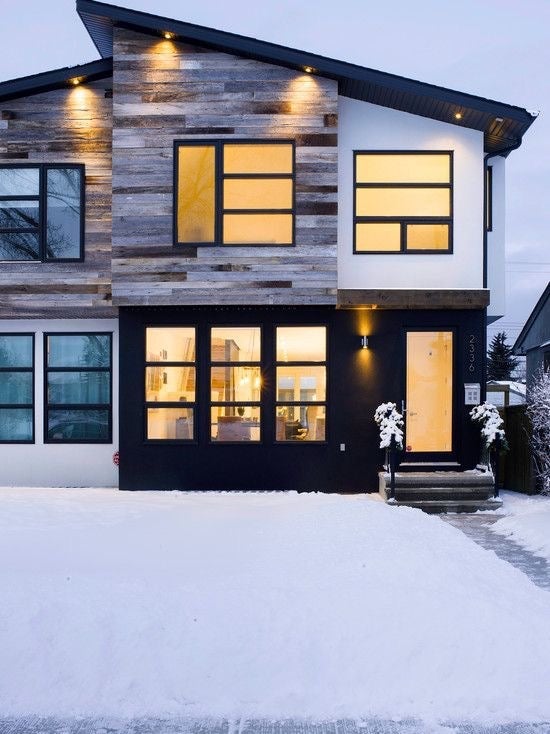 BUILDERS ARCHITECTURAL REQUIREMENTS and WHY? 

Have you ever driven in an older area and noticed the diversity of the exterior material on the houses? Stucco, vinyl and wood shakes all living as one; cross link fencing intertwined with stained red fencing and the front doors of each home seem to have been inspired by the colours of a rainbow.  
Well that is the birth place of more uniformed Architectural Requirements for a majority of New Neighbourhoods. As developers grew so did their desire for more cohesive and pristine areas. 
Architectural guidelines are a strict set of rules set out by developers and given to every builder in new areas to follow closely! Architectural requirements will dictate the size of your trim around the windows, exterior colors of  your home, materials used such as vinyl and the roof can vary between gable, flat or cottage style. In addition the developer of each area will come out once everything is completed to give the exterior a passing or failing grade  and if the home strays be prepared for a caveat on title. 
Do you pay for this? Yes and more often than not  it can cost thousands of dollars depending on the home's front elevation and guidelines in the area. The good news is most reputable builders have the Architectural Guidelines preset in the pricing of their floor plans, they typically have a starter elevation that is affordable but the more upscale you go the higher the price of your home. For instance I had a client who desired an oversized front veranda and wanted additional stonework and that quickly brought the original price of the home up by thousands.
How does it benefit you? Two words, "curb appeal" recent studies have found that curb appeal can help increase the sale of your home by 63% and that is significant. Many homeowners of the past were excited to have creative power of the exterior of their homes but they were not so thrilled when their neighbour beside them decided to paint their house baby blue with a chainlink fence and their resale value dropped significantly. 
Architectural guidelines were developed for a reason but it is important to understand a simple Rule of Thumb. As mentioned earlier, curb appeal can help your home sell quicker but for much higher I would debate that. Potential buyers are looking for sq.ft and to be honest if you and your neighbour have the same home but different front elevations 9 out 10 times my client will pick the home that is dressed up on the inside and not the outside. My Rule of Thumb is simple, spend money on the inside and stay simplistic on the outside. I am apt to guide my clients to upgrade a fireplace, quartz countertops etc. 
rather than adding a front veranda on the outside of the home. Real estate is about getting return on investment and its my job to help my clients invest wisely. 
Whether you love the idea of creative freedom or prefer a more conformed structure, Edmonton communities New and Old offer a variety of different options! 
Categories
Archives

Subscribe To This Blog