Monochromatic Design and Why?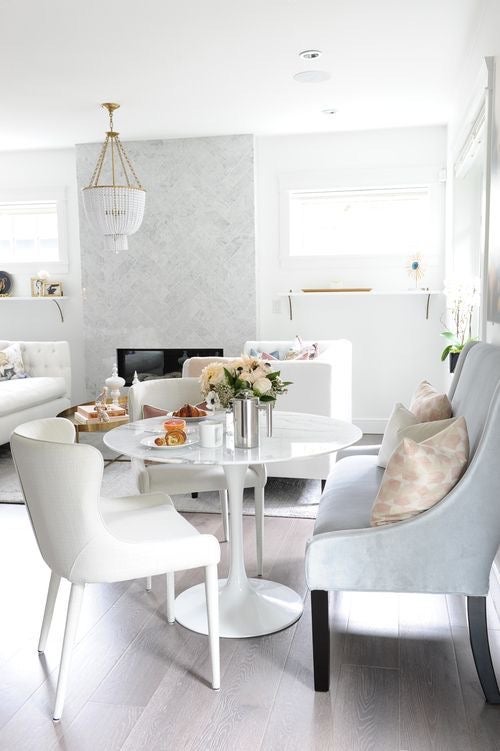 Written By Natasha Parks

We often hear contrast this, contrast that but what if there was an easier way. I remember when further back the thought of white cabinets was a very big no, no! Now look at us, white cabinets have really hit trend last few years and I am imagining they will continue to do so this year.

But why would you even think about having a monochromatic theme in your home? While many people think that would be absolutely boring, it is quite the opposite. It in turn can be quite bold and can be unintentionally beautiful while allowing one's eye to flow throughout a home.

I don't know about you but for me personally after buying a new home, I am not sure where to start with interior design. But I do know that the monochromatic theme that we have been leaning towards has helped ease some of the interior design anxieties that we all experience.

As I look at all the stores, I stick to the shades, tints, tones and textures that I know will work for me. That immediately eliminates half of the items in the stores and half of the design anxiety.

It's not always a hit at times. I do question the green, blue and purple monochromatic themes and wonder if I could ever pull that off. It is usually a SOLID NO. But to all the people that do, well done.

So in conclusion, In the end I  have realized that "matchy-match." can work.

If you're interested in buying a home, please get in touch with one of our REALTOR® specialists and we will help you with all the details along the way.
Categories
Archives

Subscribe To This Blog